Tyrepower Manjimup show their support for the McGarth Foundation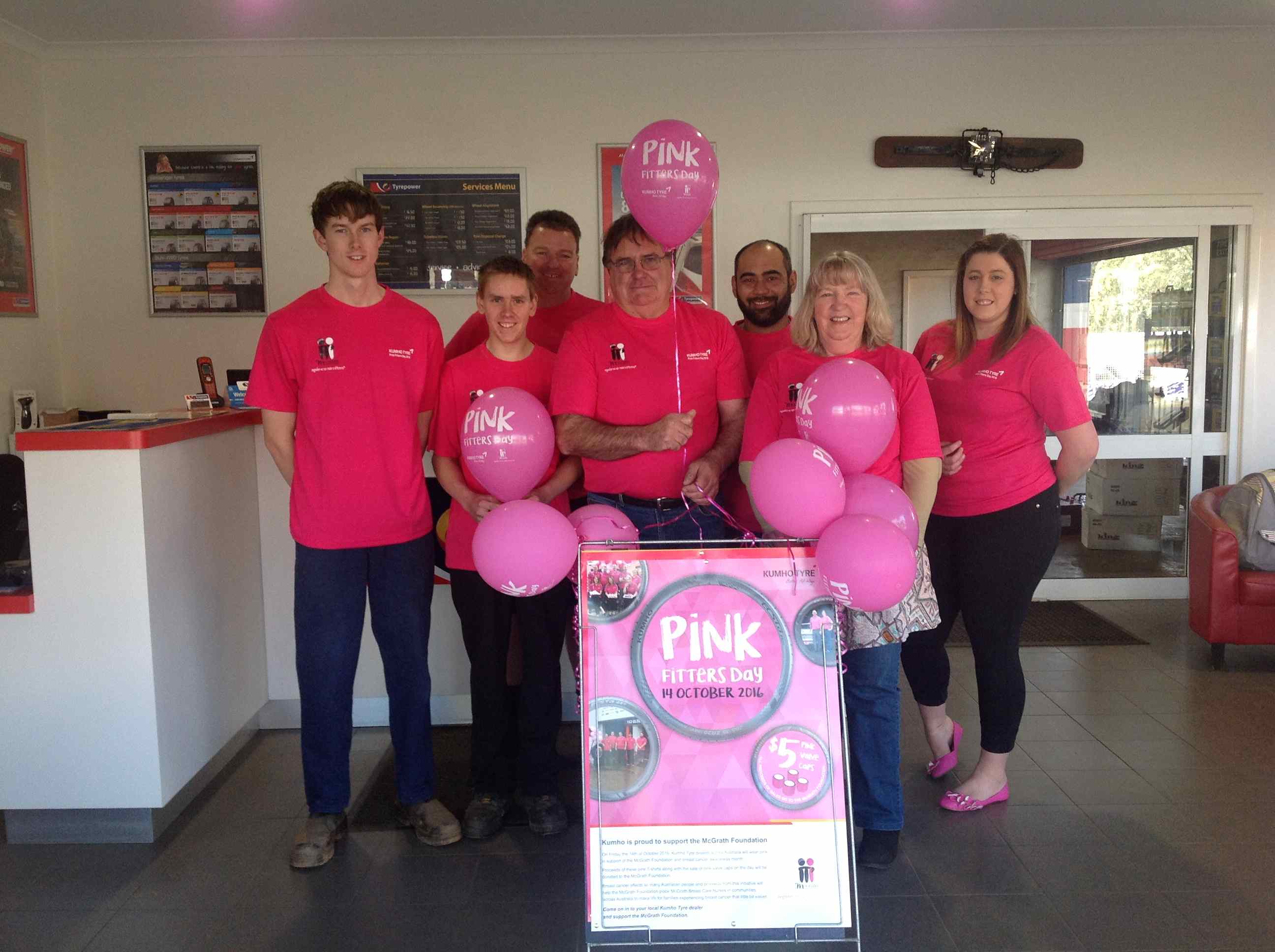 The team at Tyrepower Manjimup show their support for Pink Fritters Day, to raise money for the McGarth foundation. The McGarth foundation cares for women and their families who are affected by breast cancer, and to raise awareness of breast cancer among young Australian women. Kumho Tyres have shown their support for the foundation through having their nationwide dealers participate in Pink Fritters Day.
"Kumho Tyre dealers around the nation will don pink Friday 14th October 2016 for Pink Fitters day, to raise funds for one of the country's best known charities, The McGrath Foundation.
This will be Kumho Tyre's sixth year supporting the McGrath Foundation and the vital work it is doing in caring for women with breast cancer and their families as well as increasing breast awareness amongst young Australian women.
Tracey Bevan from McGrath Foundation expresses her gratitude for Kumho Tyre and Pink Fitters Day.
"We are enormously grateful for what Kumho Tyre's involvement on Pink Fitters Day as they help raise awareness of breast cancer and the McGrath Foundation, without that support we simply do not exist."
"The annual Pink Fitters Day promotion around the Kumho dealer network proved another huge success raising more than $25,000 dollars for the McGrath Foundation last year." Tracey said."
Read more: http://www.kumho.com.au/news-media/news/kumho-turns-pink-for-breast-cancer-nurses