A look into a racing pedigree - Mickey Thompson
It all started in high school for a young Mickey Thompson. Scraping together parts to make his first racing car in the school classroom, Mickey was able to bore cylinder heads, grind parts and put together a competitive racer from junkyard parts using the school's milling machines.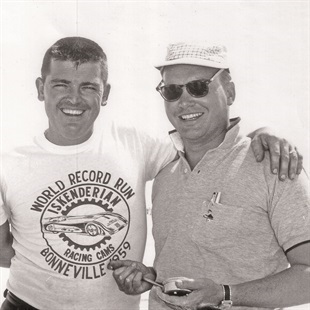 It was clear at this point that Mickey had a gift, and that gift would evolve into seeing him become one of the most successful race car drivers ever. He still holds more records than any other racer across a huge range of auto categories including midgets, indie cars, sprint cars, off road racing, stock cars, drag cars, sports cars and land speed record vehicles.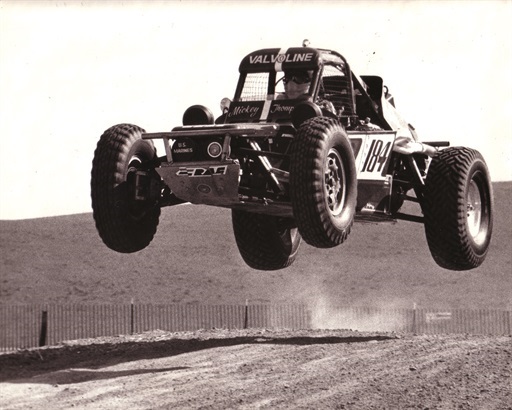 In 1962 Mickey entered the IndyCar series with a never seen before rear mounted engine race car. The new design was scrutinised and race officials deliberated over the new race car, before Mickey was later sidelined due to a medical issue and so his mechanic would take the wheel.
Mickey would later return to Indy with lighter cars and in 1963 brought his own tyres because he didn't like the skinny hard compounds of the current race tyres. Mickey Thompson designed new tyres for his Indy Car that were flatter and wider with a much 'lower profile', allowing for more grip and performance through cornering, braking and acceleration.
Other racers were not impressed with Mickey's new vehicles and tyre designs, causing a flurry of complaints amongst his fellow competitors. Over the years Mickey's designs have paved the way for low profile tyres on passenger cars and race categories including Formula One tyres, Indy and production racing.
Mickey Thompson had some great ideas. He brought very different and adventurous designs to racing but his cars were often hastily built and had some major mechanical problems which ultimately kept the results down but these designs would later prove to be worthwhile.
In 1959 Mickey would live out his childhood dream of becoming the fastest man on land but to break that record he would have to take on the mammoth task of building the most powerful vehicle known to man. Challenger I was designed and built by Mickey over a number of years and would finally break the 400mph barrier on September 8th 1960.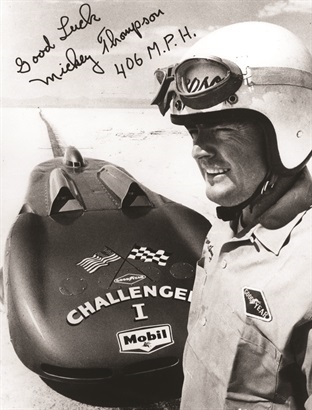 Mickey was the fastest man in America but this record wouldn't stand until he performed a second return run of over 400mph and unfortunately due to a broken tail shaft, Challenger I was benched and put aside while other projects took up most of Mickey's time.
As land speed record breaking vehicles moved into jetpower, Mickey was sticking to his guns of breaking the piston powered category with his newly built Challenger II. With 5,000Hp produced by the twin 8.2 litre Hemi V8's would whirl the 2,600kg car down the salt flats of Utah at a record speed of 448mph.
However, this record wouldn't come till 2018 and the car would be driven by Danny Thompson, Mickey's son. Back in 1968 when the Challenger II was ready for the record run, major sponsors lost interest in the project forcing Mickey to sideline the car once again. It wasn't until 1988 when Mickey and his son Danny decided to give it one more go and pulled the vehicle from storage for preparation.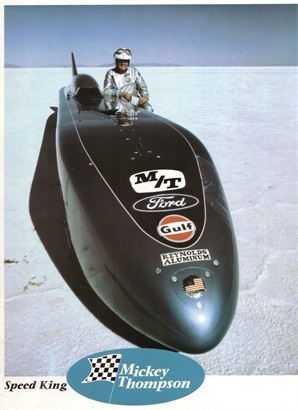 March, 1988, Mickey and his wife were murdered outside his L.A home by ex business partner and the creator of indoor Supercross fame, Micheal Frank Goodwin. With a bunch of dodgy money transactions and a large purchase of gold coins just before the murders, Goodwin left the country and wouldn't return for 2 years. The case went unsolved untill a breakthrough in 2001 and Goodwin was charged with facilitating the murder of Mickey Thompson and his wife. The gunmen however, were never caught.
Danny resurrected the Challenger vehicle in Mickey's honour, breaking the land speed record with the fastest naturally aspirated vehicle.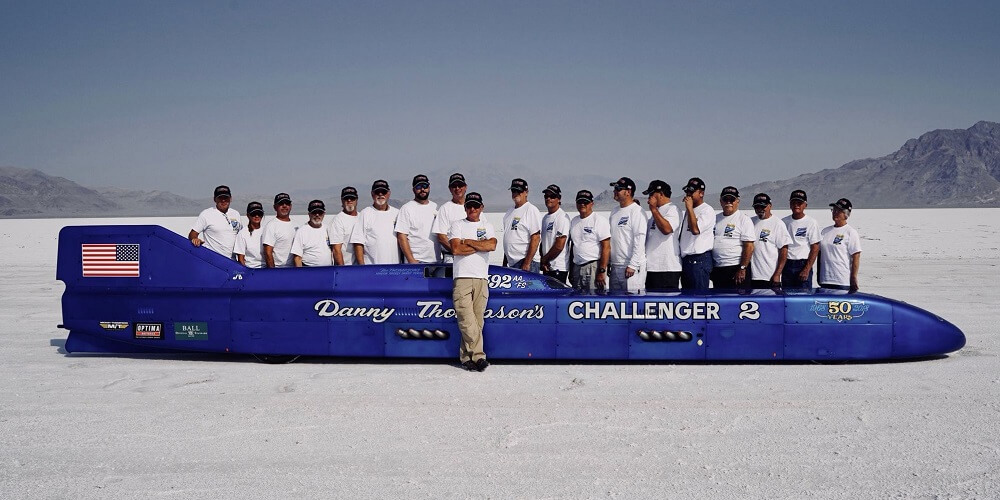 The car later sold at auction for $561,000.
Today, Mickey Thompson Tires specialise in off-road and 4X4 tyres for a wide range of racing and consumer categories from lighter consumer products to extreme off-road tread patterns designed by the likes of Brian Degan of Metal Mulisha.
Mickey was one of the most successful competitors in the Baja 1000 with multiple championships which led to the naming of the Baja Boss, a tough, extreme off-road tyre for competition and serious off-roading.
The Baja family includes the Baja Pro XS, Baja Boss X, Baja Pro X, Baja Pro, Baja Boss and the Baja Radial AT/MT P3. The Baja is not for the faint of heart and only for extreme off-road vehicles including rock crawlers and heavy off-roaders.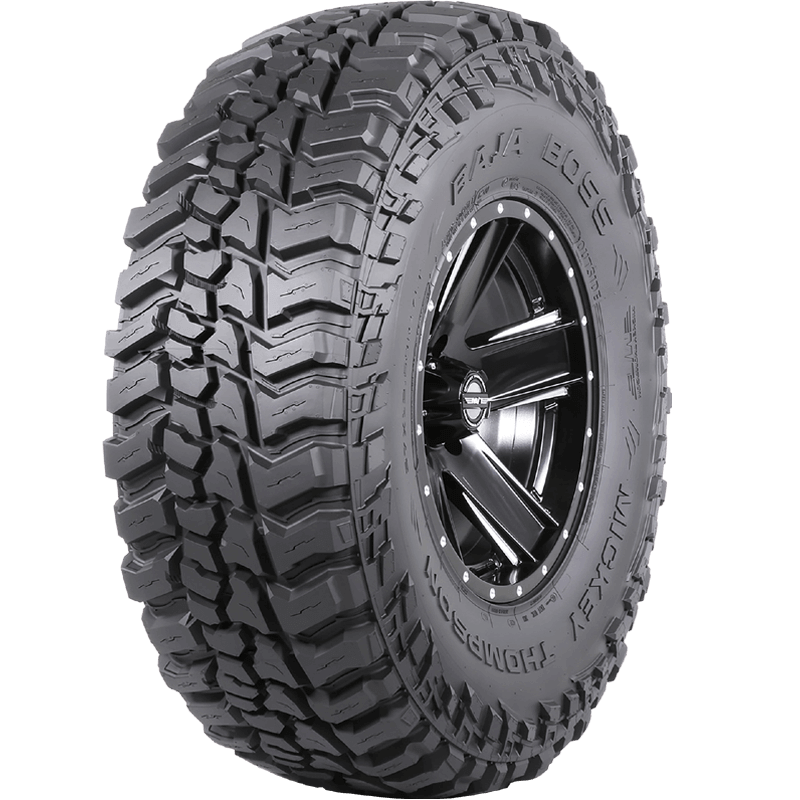 When it comes to the Baja Pro competition tyres from Mickey, no speed ratings or belts for road speed stability makes these tyres illegal and not suitable for on-road use. Mickey Thompson designs these tyres with one thing in mind. Competition wins!
When it comes to the Western Australian outback, no tyre is built tougher than Mickey Thompson tyres. Designed for rugged terrain, they can handle just about anything you'll find in WA. The full range of Mickey Thompson tyres are available at selected stores across Western Australia.
Call 13 21 91 for more information and to find a store near you.